Veranstaltungsort
Radisson Collection Hotel Berlin
Karl-Liebknecht-Str. 3
10178 Berlin
Deutschland
--
Radisson Collection Hotel Berlin
--
How to get there
The Radisson Collection hotel is right at the Berliner Dom, just a few minutes walk from S-bahn station Hackescher Markt or U-bahn line 5, Museumsinsel, which is just across the bridge.
From Hauptbahnhof the S-bahn lines 3, 5, 7 and 9 in the direction of Alexander Platz and Ostkreuz all go past Hackescher Markt, taking about 10-12 minutes. The fastest option is the U bahn line 5 to Museuminsel right across the hotel, which can be under 10 minutes. A taxi from Hauptbahnhof typically takes 15 minutes.
From Berlin Airport, RB/RE/FEX (regional) trains go to Ostkreuz from where the S-bahn lines 3, 5 and 7 towards Hauptbahnhof all stop at Hackescher Markt. Alternatively, the S9 goes from the airport directly to Hackescher Markt, taking a little over 50 minutes. This is about 15 minutes longer than the Regional train + S-bahn option. A taxi takes about 40-50 minutes depending on traffic.
We recommend booking in the Radisson Collection Hotel. We have reserved a contingent until August 28, from which you can book using this link or using the discount code NEXT2022. Alternatively, there are several hotels near by.
When arriving, there will be signs in the lobby of the hotel pointing towards the Nextcloud event.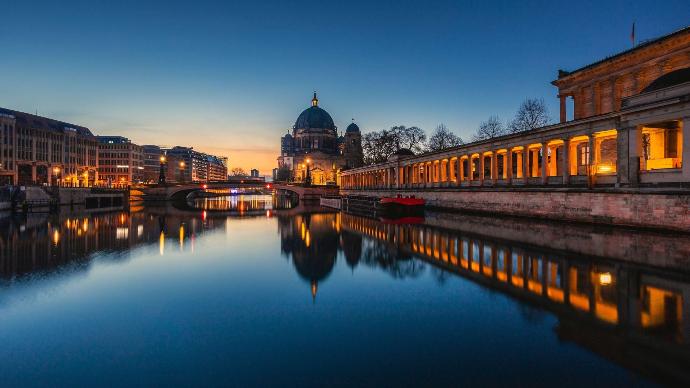 Be fast to book, Autumn in Berlin is busy!
We arranged a fixed price with the Radisson hotel until August 28.